We make the Bonding process easy.
Any questions call us. Get a quote today.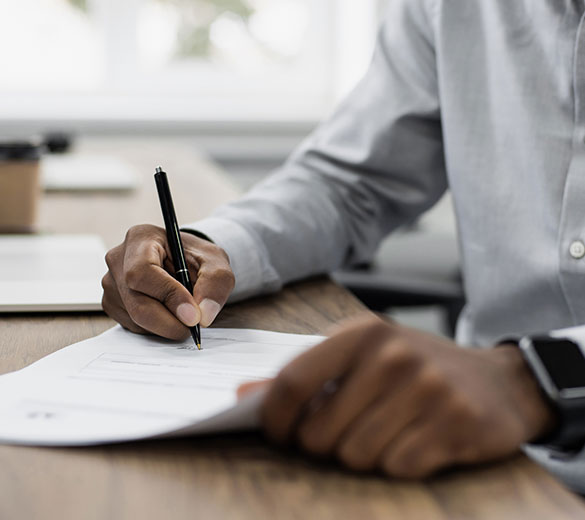 Bonds for all of your specific needs
Bonds are a form of insurance that guarantee the performance of a specific task or the payment of a debt. They are commonly used in the construction, service, and professional industries to protect against financial loss due to an individual or company's failure to perform as agreed upon in a contract.
There are several types of bonds, each with their own unique purpose and level of protection. Some of the most common types include:
Bid Bonds: These bonds are used to guarantee that a contractor will enter into a contract and provide a performance bond if they are awarded a project.
Performance Bonds: These bonds guarantee that a contractor will complete a project according to the terms outlined in the contract.
Payment Bonds: These bonds guarantee that a contractor will pay their subcontractors and suppliers for work performed on a project.
License and Permit Bonds: These bonds guarantee that a business will comply with state and local laws and regulations.
Supply Bonds: These bonds guarantee that a supplier will provide goods or services as outlined in a contract.
Indemnity Bonds: These bonds guarantee that an individual or company will reimburse another party for financial loss suffered as a result of their actions.
Court Bonds: These bonds guarantee that a court appearance will take place or that an individual will comply with a court order.
It's important to note that not all bonds are created equal, and it is important to work with a reputable insurance provider to ensure that the bond is adequate for your specific needs. Additionally, some industries may require a specific type of bond, such as a contractor's license bond or a surety bond.
Helping You Secure Bonds
for Your Business
Licensed nationwide to write surety bonds. Our clients, large and small, from coast to coast, come back to us each time a bond is needed for their business. We make the bonding process simple and easy for our clients. We provide renewal reminders well ahead of bond expiration so our clients can truly focus on other important things.
We are also able to remarket the bond at renewal if we see an opportunity to reduce the rate. We strive to be one of the easiest bonding companies to work with. Bond requests are processed quickly and most can be approved same day for our clients.
Popular Surety Bonds in Florida

Florida Auto Dealer Bond
Florida auto dealers need to post a $25,000 surety bond when they apply for an auto dealer license.
Freight Broker Bond
A $75,000 freight broker surety bond is required of freight brokers and freight forwarders by the FMCSA.
Florida Contractor License Bond
Florida requires all contractors who perform work valued higher than $500 to obtain a license and a surety bond.
Florida Telemarketing Bond
A telemarketing bond in the amount of $50,000 is required of telemarketing companies that operate in the state of Florida.
Florida Seller of Travel Bond
All travel agents in Florida have to post a seller of travel bond. It's designed to protect the state and consumers from fraudulent actions.
Florida Collection Agency Bond A collection agency bond is required by Florida commercial collection agencies when applying for a business license.
INSURANCE IS OUR BUSINESS - PEOPLE ARE OUR PRIORITY