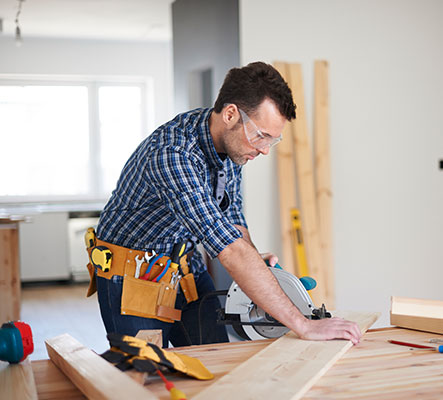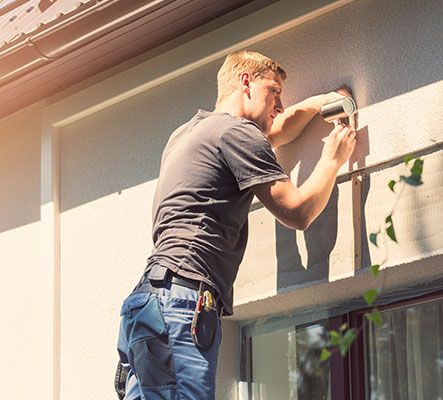 At our company, we understand that contractors and handymen have unique insurance needs. That's why we offer comprehensive insurance policies that provide coverage for:
Liability protection, which covers costs associated with property damage and bodily injury caused by your work
Equipment and tool coverage, which covers damage or loss of your equipment and tools
Business interruption coverage, which provides financial assistance if your business is temporarily shut down due to a covered loss
Workers' compensation, which covers medical expenses, lost wages, and death benefits for employees who are injured on the job
Some of the key benefits of our contractors and handymen insurance policies include:
Coverage that is tailored to the specific needs of your business, whether you are a small contractor or a large handyman company.
Competitive pricing options, to help you manage the cost of your coverage
A wide range of coverage options, including liability protection, equipment and tool coverage, business interruption coverage, and workers' compensation.
Claims specialists who will work with you to ensure that your claims are handled quickly and efficiently
Safety resources, including training and safety programs, to help you create a safer working environment for your employees.
In summary, if you're a contractor or handyman, the right insurance coverage can be the difference between success and failure. Our company offers comprehensive insurance policies that provide the protection you need to keep your business running smoothly. Contact us today to learn more about how we can help protect your business and your employees in the construction industry
Here are a few things you may not know about contractors and handymen insurance:
Did you know that in the U.S alone, the construction industry is responsible for $1.3 trillion in economic activity? This makes it one of the largest and most important industries in the country.
One of the most important aspects of contractors and handymen insurance is liability protection. But did you know that even if you have liability insurance, you can still be sued? That's why it's important to work with a reputable insurance company that has experience handling construction-related claims.
Many contractors and handymen are unaware that their regular business insurance policy may not cover their tools and equipment. This is where equipment and tool coverage comes in – it covers the cost of replacing or repairing your tools if they are lost, stolen, or damaged.
Workers' compensation is another important aspect of contractors and handymen insurance. It is a state-mandated insurance that covers medical expenses, lost wages, and death benefits for employees who are injured on the job. In fact, in some states like Florida, it is mandatory for all employers