Personal Insurance Solutions.
Any questions call us. Get a quote today.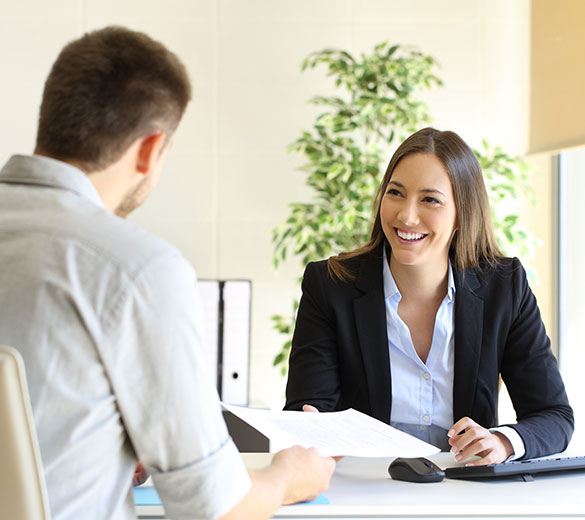 Finding the right insurance for you
Types of Personal Insurance
Solutions
AUTOMOBILE
• Having the right auto insurance coverage helps to protect you, your passengers, and other drivers while providing financial peace of mind.
• We offer a wide array of vehicle insurance plans including comprehensive collision, property, and liability
FLOOD
• Flooding is our nation's most common natural disaster, and many people don't know that flooding is not covered in a standard homeowners insurance policy.
PRIVATE CLIENT
• We understand that insurance is not the same for everyone.
• When it comes to having insurance coverage, knowledge about you, your family, and your needs allows our team to offer a comprehensive program designed exclusively to safeguard what you value most.
RECREATIONAL VEHICLE (RV)
• When you hit the open road, protect your family, passengers, and investment with comprehensive recreational vehicle coverage.
• We offer insurance solutions to help protect you – wherever you might roam.
UMBRELLA
• The rewards of your hard work may not have come easily, but they can be lost in a flash.
• Umbrella insurance provides additional liability coverage, designed to kick in when standard liability protection on underlying policies has been exhausted.
• Umbrella coverage offers you extra protection from major claims and lawsuits to help safeguard your future.
• Does your current level of coverage truly give you peace of mind?
VALUABLES
• Standard homeowner, condominium, or renter's policies have a limited amount of coverage set aside for your valuables.
• Whether you are a collector of fine art, antiques, jewelry, or something unique, our insurance professionals can help guide you to a policy to properly protect what is most important to you.
COLLECTABLES
• When you've spent time, effort and money to build your collection, you want to be sure it's protected.
• Accidental breakage or a natural disaster can rob you of your investment in an instant.
INSURANCE IS OUR BUSINESS - PEOPLE ARE OUR PRIORITY