Restaurant Bar - Liquor Liability
What is Restaurant Bar - Liquor Liability
Insurance?
Any questions call us. Get a quote today.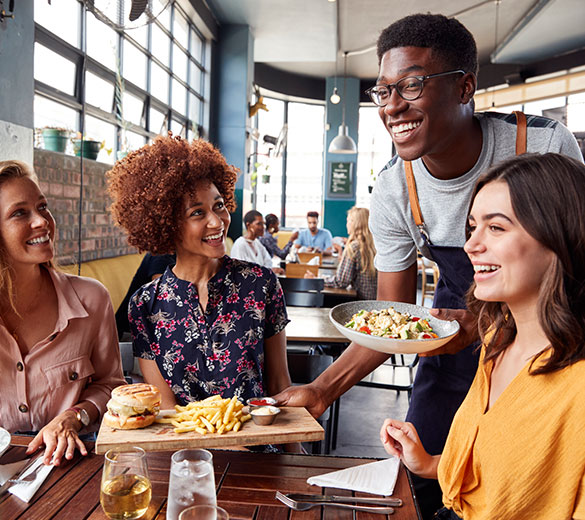 A single claim would ruin the business you've worked hard to build
What is Restaurant / Bar - Liquor Liability Insurance?
Insurance protects the restaurant business you've worked hard to build – and helps keep it moving forward. No matter how hard you try to make sure everything is perfect, problems happen. And we're here when they do.
With us, you know you have an insurance company that always has your back. In fact, because we know that all business owners have unique needs, we've put together coverage options specifically made for restaurant owners with our food insurance and restaurant insurance.
LIVE MUSIC AND ENTERTAINMENT – ACCEPTED!
Serving drinks is risky. At your bar, you could be held liable for the actions of an intoxicated customer. That's why liquor liability insurance is such an important investment, alongside basic protection like workers' comp.
Often times, when a person thinks alcohol, they think celebration. We drink on birthdays, holidays and at college graduation parties, but the truth is if your business serves alcohol you could be at risk.
Trouble comes when patrons get into a fight on your property, drive drunk and cause an accident, slip and fall, among other things.
​So, how do you protect your company from the accidents that come with serving beer, wine or spirits? Enter Liquor Liability Insurance.
​Bottom line: You're not in control of your patrons, but you can take steps to protect yourself. In other words, getting the right insurance policy means you can relax while the party rages on.
Restaurant / Bar - Liquor Liability